Your one-stop shop when it comes to sound for VR.
Be it for 360 videos or 6DOF VR experiences, spatial audio is crucial. If you want to be fully immersed in the virtual world you are creating, sound has to surround you in a way as plausible and authentic as possible. I have specialized my skills in creating truly immersive aural experiences. And you can get original music, sound design and spatial audio in one-stop.
360°
Creation of complete soundscapes for 360° and 180° videos (3DoF).
As a film music composer, sound designer and sound postproduction professional I'm not only able to create all the elements you need to enhance your production, but I can also craft stunning spatial mixes, where all the sounds (incl. music) will act together in a surprising manner.
You'll also get complete deliveries for all the different platforms and devices.
And I'd love to help planning and supervising the whole process sound wise – from scratch through to the final product, so that questions concerning sound are addressed from early on.
6DOF
Design and implementation of audio assets for room-scale VR experiences.
You as a developer aren't only interested in getting high quality audio assets but also to have them integrated into your game engine. Especially for smaller projects – like many VR experiences – it's very handy to have one person doing it all. And that could be me! (Well – at least to a certain degree. I know my limits and I appreciate collaborating with true programmers.)
You can get even more: For example interactive music design, which is more than just programming to play various pieces of music on different triggers – it's having a holistic approach to truly adaptive music, that can provide another layer of immersion.
But most important: spatialized sound. Spatial audio incorporates lots of issues like early reflections, late reverberation, occlusion, obstruction, diffraction, …
There are several approaches and tools. Together we'll figure out the most suitable ones for your project.
Having learned my craft in traditional formats like TV and cinema – mostly fictional content – I have a slight tendency to narrative structures. But I do enjoy all forms of multimedia – whether it is weirdly experimental or as simple as a talking head. Everything must be done with love and accuracy.
Well planned is half done. Let me be your consultant from the very beginning of your project. Relying on a broad network I can provide everything for the audio part of your production.
For smaller projects you can hire me as a one-man show. For bigger projects you can hire me as a part of your team. I can play many roles or a combination of it, like audio director, spatial audio designer, sound designer, music composer…
Why would you want to have a spatial audio specialist like me? To effectively work with spatialized sound one has to have appropriate hearing skills that I've trained for some years now and which enable me to analyse the sonic characteristics of the real world and thus design the virtual ones. It's all about hearing – and listening!
Having started a music career playing guitar in different bands and ensembles – and with a profound musical education at ZHdK – I eventually made it into film music and started doing sound design and sound postproduction as well (please refer to my Filmography on IMDb).
And deep in my heart I'm a developer, too. Hence it was a matter of time to find my way into the world of game development.
Collaboration always was and is at the core of my working life. I'm looking forward to being a part of your team!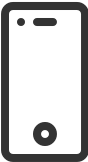 +41 71 223 11 30